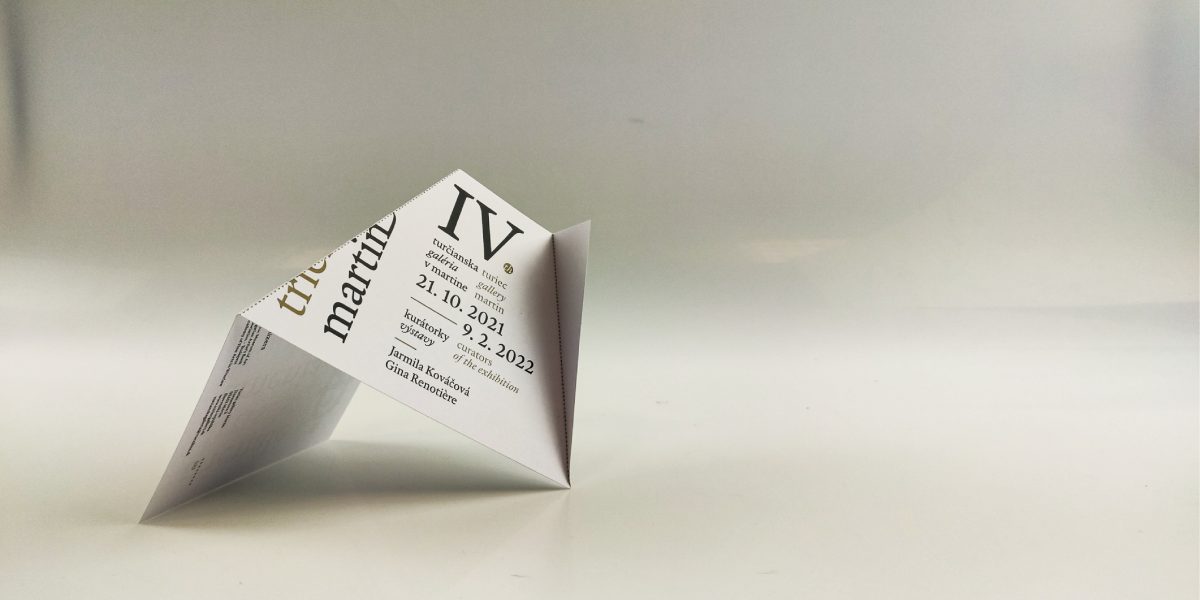 Artist's Book Triennial IV.
21.10.2021 – 9.2.2022
The fourth year of the international non-competitive show The Artists Book Triennial in Martin has an ambition to present an artists book as an attractive inspirational object of art transformations, that reflects the diversity of formal and ideological practices in the pluralistic world of contemporary visual art (book as concept, book as readymade, book as installation, book as video…). The aim of the project is a non-competitive exhibition confrontation of visual artists working in the field of artists book in the Central European area of the V4 countries.
CURATORS OF THE EXHIBITION
Jarmila Kováčová
Gina Renotière
CO-CURATORS
Róbert Makar, Renata Pacyna, Andrea Pézman, István Szirányi
ARTISTS:
Péter Balázs Kovács, László Bandy, Elzbieta Banecka, Márton Barabás, Andrzej Bednarczyk, Miloš Boďa, Dorottya Bokor, András Butak, Anett Cifra, Weronika Cyganik, Paľo Čejka, Kateřina Černá, Ján Čumlinski, István Damó, Martin Derner, Majka Dokudowicz, Petra Joffe Feriancová, Mária Fulková, Ágnes Háasz, Vladimír Havlík, Jakub Horský, Tereza Ignácová, Katarína Jamrišková, Antonina Janus-Szybist, Dariusz Kaca, Julie Kačerovská, Gyöngyi Károly Zöld, Botond András Kiss, Ilona Kiss, Tomáš Klepoch, Igor Kociński, Martin Kochan a Cyril Blažo, Nikola Krupová, Radka Kubištová, Ewa Latkowska-Żychska, Otis Laubert, Robert Makar, Stano Masár, Jan Maštera, Jan Měřička, Michalina Mosurek, Barbara Mydlak, Martin Netečný, Malgorzata Malwina Niespodziewana, Radoslaw Nowakowski, Štefan Oslej, Anna Ovsíková, Renata Pacyna, Csaba Pal, Tibor Pataki, Andrea Pázman, Lucie Raškovová, Sára Richter, Peter Rónai, Szymon Ryczek, László Vasvári Sándor, Lajos Sejben, Ilona Simon, Edyta Stajniak, Krystyna Szczepaniak, Isabella Székely, István Szirányi, Zuzana Šebelová, Patrik Ševčík, Katarína Škamlová, Petr Šmalec, Nina Šperanda, Dezider Tóth, Lucie Travničková, Pavol Truben, Jadwiga Tryzno , Janusz Tryzno, Jakub Tulinger, Kateřina M. Václavková, Peter Valiska-Timečko, Jaro Varga, Tomáš Vicen, Joanna Wiszniewska-Domańska, Magdalena Wosik, Kateřina Zemanová, Magda Żmijowska
press release download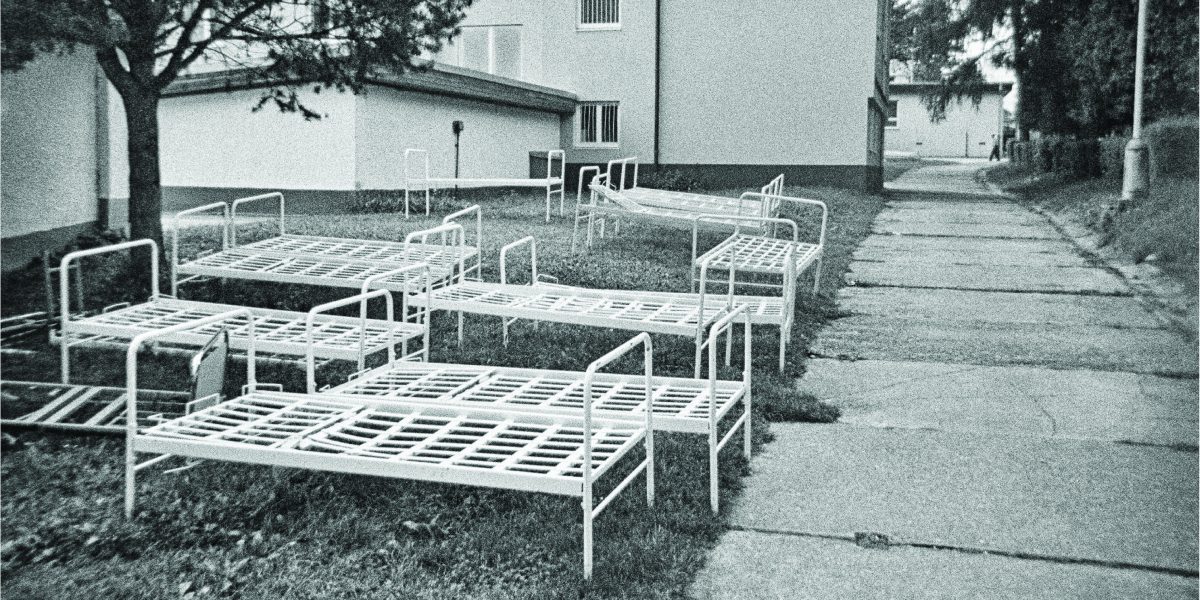 Destiny VI.
Destiny VI. /Home/
28/10/2021 – 9/2/2022
Zdeno Ziman, Radoslav Pančík
Curator: Adam Galko
The project is implemented with the financial support of the Ministry of Culture of the Slovak Republic and co-financed with the support of the Žilina self-governing region.
The main theme of the project is "HOME".
The exhibition also has the ambition to serve as a sociological survey, a comparison, as the authors of the works – patients of the Psychiatric Hospital in Sučany and members of the photographic groups TuFoTím and JUST and NATRUC – dealt with the same technique and the same topic. Their presentation part will be connected in the exhibition space of the Turiec Gallery in Martin.